Our favorite television couple Khloe and Lamar Odom in MAJOR trouble.
Theybf.com showed us pictures of Lamar receiving his car and several suitcases at a gas station near the hotel he's staying in, all of which was delivered by his wife's bestie Malika Haqq. Which determined he had been kicked out of the house after failed rehab and intervention attempts. What is the drug Lamar has been using?
 TMZ reports it's crack cocaine.  And it's been going on longer than you think.
Lamar Odom has been deep into crack cocaine for at least 2 years …

Lamar has gone off the rails with drug use … which is the principal cause of the crisis in his marriage to Khloe Kardashian. As we reported Lamar went to a rehab facility a year ago this month and stayed for 3 weeks before bailing — and we're told the problem was crack.

Sources say Lamar's crack use was extreme before he went to rehab, but he cleaned up his act during the basketball season that just ended. Sources say shortly after he hung up his jersey, he started again with a bang.
Some people believe it's all a publicity stunt. My question is what would they be possibly stunting for? Apparently it has been said that the "drug addiction" story could have been put out (by Kris Jener's "Olivia Pope") to re-direct the cheating stories.  Some believe the Kardashians/Jenners possibly concocted this story to slight Lamar, and prevent Khloe from looking any kind of way due to her being cheated on, and Lamar wanting out. 
Hmmmm….this makes some sense when you think about it.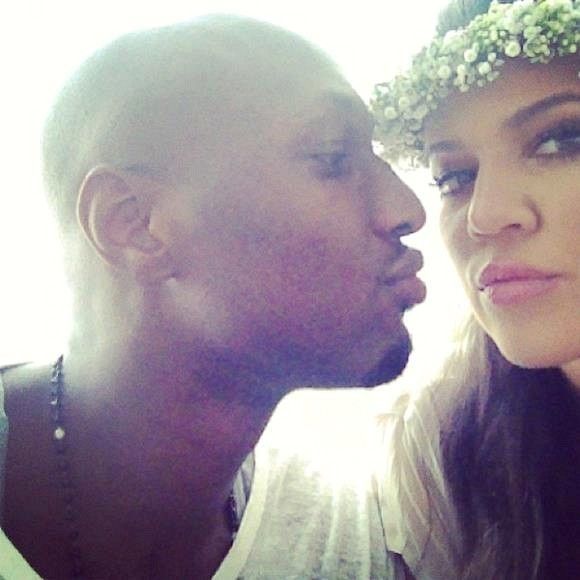 None of the allegations has been confirmed or denied by Khloe or Lamar. Khloe did tweet this:
TMZ now reports that neither the Kardashians nor Lamar's "people" have been able to contact him for the last 72 hours.  And the fear is that he's off on a crack binge. 
The two are now "effectively" separated and should be filing for divorce soon. No surprise there.