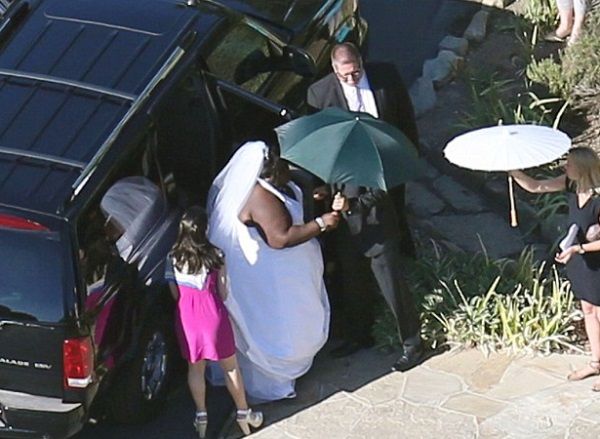 Actress Gabourey Sidibe pranked television host Jimmy Kimmel by arriving to HIS wedding in a bridal gown!
What would you do if a well-known actress showed up at YOUR wedding in a bridal gown?  Luckily for Gabourey Sidibe, comedic writer Molly McNearney was in on the joke when the Precious star showed up at her wedding to television host Jimmy Kimmel in a white wedding gown!
Gabby pulled out all the stops for the prank, which she pulled on Saturday at Jimmy and Molly's ceremony in Ojai, California.  She arrived in a black Escalade limo and her an attendant hold her train as she was ushered into the ceremony.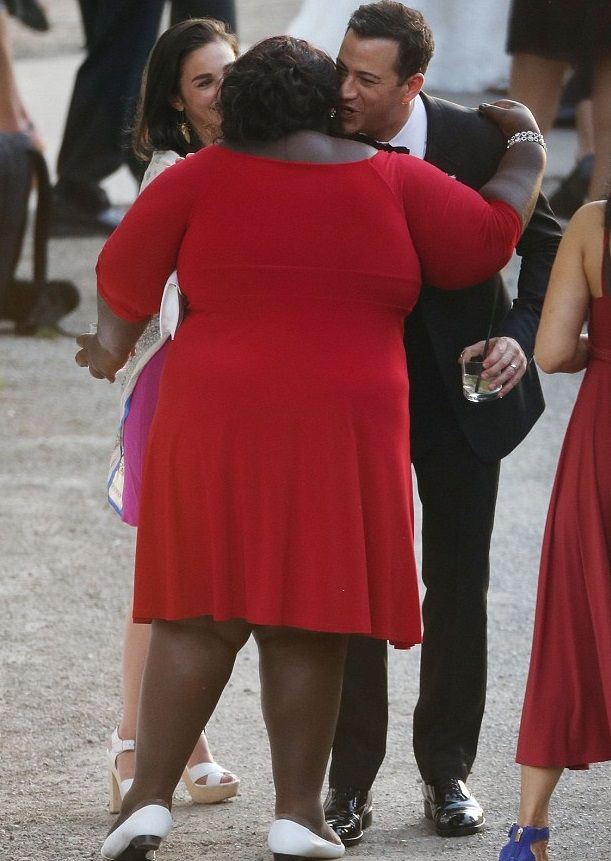 But by the time the reception rolled around, Gabby had slipped out of her wedding gown and swapped it for a red dress!  Clearly Jimmy and Molly were entertained by the antics as they were spotted laughing and joking with her at the reception.  PEOPLE reports that Matt Damon, Ben Affleck, Howard Stern and Emily Blunt were all there to witness the fun.
And since Molly is the head writer on Jimmy's chat show, "Jimmy Kimmel Live", we suspect Gabby's wedding gag will be a segment on an upcoming show.  Fun times!
SOURCE: theybf.com